About Galerie Miyawaki in Kyoto, Japan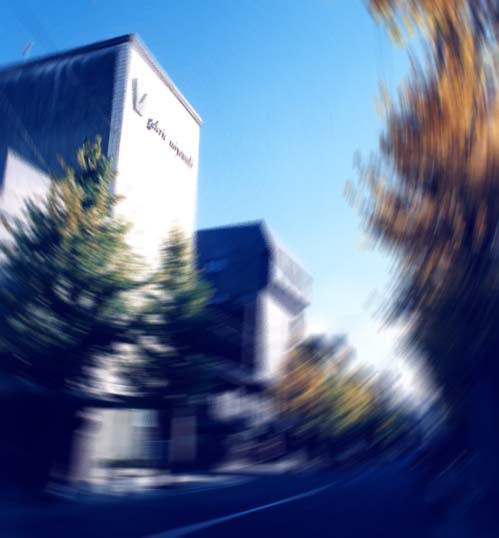 *****Located in Kyoto's Teramachi-Nijo neighborhood, an area known for it's fine art and antiques, Galerie Miyawaki is one of the greatest galleries in the Kansai region holding planned exhibitions as well as presenting its permanent collection. The gallery was originally established in 1958, eventually relocating to its present location in 1973; for forty years it has hosted a succession of unique exhibitions to become Kyoto's representative dealer in modern art.
*****The five-story gallery building was designed for optimal use as an exhibition space; one of its most distinctive characteristics is its spiral staircase that connects the building's first through third floors. This allows visitors to experience the gallery by ascending and descending through its spaces vertically.
*****While previously specializing in surrealist art and art informel, in recent years the gallery has become involved in even more eccentric activities by shifting its focus to include more marginal movements in modern art such as art brut, or outsider art. *****The sense of art appreciation here is based upon the idea that modern art should represent a continuity and symbiosis between the old (the known) and the new (the unknown), and the idea that a primal desire for life is the foundation for all creativity.
*****Presenting a diverse lineup chosen without strict regard for the medium of the work or the fame of the artist, the gallery often hosts overseas artists' premier exhibitions in Japan, consistently drawing the attention of both critics and collectors.